Event Details
Recurrent FDA Product Code Review
Processing Update and Requirements
Affirmation of Compliance Overview
Presented by:
U.S. Food & Drug Administration

Approved for 6.5 CCS/CES/MES credits
The Division of West Coast Imports will conduct a one-day workshop for the purpose of training in the area of product code building and information requirements. The class will consist of the basic process of building the FDA product code for Foods, Dietary Supplements, and Cosmetics & Radiation-Emitting Products. It will give the students basic understanding and ability to build common FDA Product Codes. It will cover the Industry, Product Class and most importantly the Process Indicator Codes. In addition, we will explain the affirmation of compliance codes for products such as canned foods, radiation-emitting products, and medical devices. Prior Notice questions will not be covered and should be referred to the Prior Notice Center.
Date: Tuesday, February 18, 2020
Place: Holiday Inn Los Angeles Gateway
19800 S Vermont Ave, Torrance, CA 90502
8:00 a.m. - 8:30 a.m. Registration
8:30 a.m. - 12:00 p.m. Workshop
12:00 p.m. - 1:00 p.m. Lunch (on own)
1:00 p.m. - 4:00 p.m. Workshop
All attendees are required to bring their own laptop computer.
This will allow you to build or look at product code in the FDA portal. If you do not have a laptop, you will only be able to listen and take notes.
Registration begins at 8:00 a.m.
$500 Gold Sponsor
Company name and/or logo to be used in news releases, advertising, signage, and website
Verbal recognition at the event
Three tickets to the event
One table-top for display purposes
Logo on LACBFFA website
Link to sponsor's website
$300 Silver Sponsor
Company name and/or logo included in news releases and advertising
Verbal recognition at the event
Two tickets to the event
One table-top for display purposes
Link to sponsor's website
$200 Bronze Sponsor
Company name included in news releases and advertising
Verbal recognition at the event
One ticket to the event
One table-top for display purposes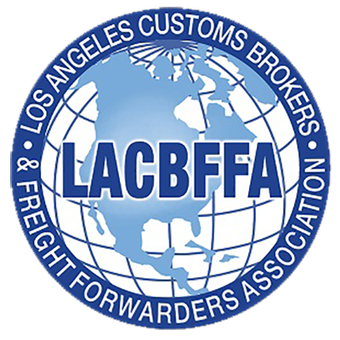 Holiday Inn, 19800 S. Vermont Avenue, Torrance, CA 90502