Event Details

You are cordially invited to our Annual LACBFFA Elections
Thursday, January 23, 2020
Approved for 2 CCS/CES/MES credits
A Panel of the Use of Section 321 and Entry 86 in the Los Angeles Airport
U.S. Customs and Border Protection will give an overview of how the use of the Section 321 release and the Type 86 entry are being used at Los Angeles Airport and their impact.
CBP will include expectations and hints on the proper use of both types of releases. This includes entries subject to other government agency requirement.
This is a chance to better understand the new 86 and ask questions on the proper filing for entries for shipment valued under $800.00.
Speakers
Christine Hogue, Section Chief of Trade Operation, CBP LAX
Jennifer Engelbach, Branch Chief - Client Representatives, Trade Transformation Office, CBP
Registration: 5:30 p.m. – 6:30 p.m.
Workshop: 6:30 p.m. – 8:30 p.m.
The Reef
880 Harbor Scenic Drive
Long Beach, CA 90802
Please note: This is our annual election meeting – watch for your ballot and PLEASE VOTE!
Please send in any questions to info@lacbffa.org prior to the event so that they can be addressed during the meeting.
Thank you to our Bronze Sponsor

$500 Gold Sponsor
Company name and/or logo to be used in news releases, advertising, signage, and website
Verbal recognition at the event
Three tickets to the event
One table-top for display purposes
Logo on LACBFFA website
Link to sponsor's website
$300 Silver Sponsor
Company name and/or logo included in news releases and advertising
Verbal recognition at the event
Two tickets to the event
One table-top for display purposes
Link to sponsor's website
$200 Bronze Sponsor
Company name included in news releases and advertising
Verbal recognition at the event
One ticket to the event
One table-top for display purposes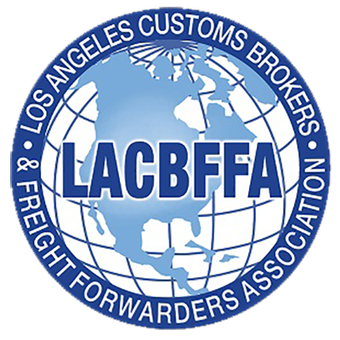 800 Harbor Scenic Drive Long Beach, CA 90802