Event Details
---
ATA Carnets: What Are They?
How Do I Use One?
Approved for 2.5 CCS/CES Credits
Amanda Barlow
Vice President, ATA Carnet
Roanoke Insurance Group
Understanding Temporary Imports and Exports with the ATA Carnet
An ATA Carnet is an international customs document that provides duty-free customs clearance for temporary imports and exports into over 100 countries. ATA Carnet simplifies temporary entry by eliminating the need to post a temporary import bond or file a duty drawback. Virtually all goods, whether hand carried or cargo-shipped, may be covered by ATA Carnets. ATA Carnets are considered the gold standard for temporary exports!
This ATA Carnet workshop is designed with freight forwarders and customs brokers in mind and will help you understand all the ins and outs of the ATA Carnet. The workshop will cover the following:
USCBP clearance of both U.S and foreign ATA Carnets to ensure the proper execution of the ATA Carnet for your customers
How to avoid the misuse of an ATA Carnet and how to resolve any errors before they become a Customs claim, including the right color-coded pages and dealing with erroneous stamps
Best practices to mitigate a Customs claim from USCBP or foreign Customs
Managing split shipments, partial shipments and transit operations
Replacing lost or stolen documents and managing theft of the goods while on ATA Carnet
ATA Carnet country-specific requirements and nuances
Extending the validity period beyond the first year
Dealing with the sale of goods while entered on an ATA Carnet
Understand the basics of Lost Document Coverage and ATA Carnet Cargo Insurance
The latest exemption status and interpretation for ISF, EEI filings and other government agency requirements
How to add ATA Carnet to your suite of services to grow your customer relationships
| | |
| --- | --- |
| Thursday, March 7, 2019 | Holiday Inn |
| Registration: 8:00 AM | 19800 S. Vermont Avenue |
| Workshop: 8:30 – 11:00 AM | Torrance, CA 90502 |
Sponsorships are available!
Registration begins at 8:00 AM
---
Antitrust Policy and Statement
It is the unqualified policy of LACBFFA and all of its operating committees to conduct their operations in strict compliance with the antitrust laws of the U.S., and that no discussions shall be held that may infer or lead to violations.
---
Questions? Contact the LACBFFA office at info@lacbffa.org or call (714) 316-5270.
To pay by check, fill out this form and mail an invoice and check
Cancellations must be received in writing by February 28, 2019, to receive a refund or to avoid being billed.
Your payment for this event is not deductible as a contribution or gift under Federal Income Tax Laws but is most likely deductible as an ordinary and necessary business expense.
$500 Gold Sponsor
Company name and/or logo to be used in news releases, advertising, signage, and website
Verbal recognition at the event
Three tickets to the event
One table-top for display purposes
Logo on LACBFFA website
Link to sponsor's website
$300 Silver Sponsor
Company name and/or logo included in news releases and advertising
Verbal recognition at the event
Two tickets to the event
One table-top for display purposes
Link to sponsor's website
$200 Bronze Sponsor
Company name included in news releases and advertising
Verbal recognition at the event
One ticket to the event
One table-top for display purposes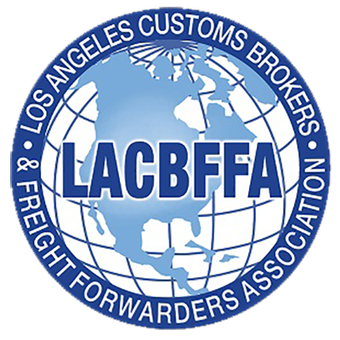 Holiday Inn, 19800 S. Vermont Avenue, Torrance, CA 90502