Event Details
Foreign Trade Zones in the Modern Supply Chain

Approved for 1 CES/CCS/MES Credit
This seminar will be a review of the FTZ program within the Modern Supply Chain. Comparing the FTZ Program with other Bonded programs in relation to the new Tariff Regimes and Trade policy. How to work the FTZ program into your normal operations.
Speaker
Trey W. Boring, Sr. Vice President, IMS Worldwide, Inc
| | | |
| --- | --- | --- |
| | MEMBERS | GENERAL ADMISSION |
| Register by 09/13/19 | $30.00 | $35.00 |
| Register after 09/13/19 | $40.00 | $45.00 |
About the Webinar:
During the webinar, you will have the opportunity to send in questions to the speaker on the topics under discussion and they will be answered upon completion of the webinar. You will need access to a speakerphone and computer with internet connections and PowerPoint capability. Instructions necessary to participate, as well as the call-in number for the webinar, will be included in your registration confirmation. You will need to complete the instructions prior to joining the webinar on Tuesday, September 17th.
---
Antitrust Policy and Statement
It is the unqualified policy of LACBFFA and all of its operating committees to conduct their operations in strict compliance with the antitrust laws of the U.S., and that no discussions shall be held that may infer or lead to violations.
---
Please register by filling out the form below. To pay by check, please complete your registration by filling out the form below to print an invoice and mail with your check to:
LACBFFA
320 Pine Avenue, Suite 1050
Long Beach, CA 90802
Questions? Contact the LACBFFA office at info@lacbffa.org or call (714) 316-5270.
Cancellations must be received in writing by September 10, 2019, to receive a refund or to avoid being billed.
Your payment for this event is not deductible as a contribution or gift under Federal Income Tax Laws but is most likely deductible as an ordinary and necessary business expense.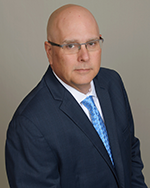 Trey W. Boring
Sr. Vice President
IMS Worldwide, Inc
Mr. Boring is the Senior Vice President of IMS Worldwide, Inc. (IMSW). He is the leader of the IMSW Foreign-Trade Zone (FTZ) practice and works with clients to assist them in developing and implementing systems pursuant to the activation and establishment of their FTZs. Mr. Boring has completed more than 100 FTZ projects for IMSW clients. He has prepared and revised operation/procedures manuals, security manuals and ISO procedures for clients activating and operating their Zone.
Mr. Boring's position with IMSW makes him responsible for developing new business and consulting with clients on the systems they utilize in the operations of their FTZs. Mr. Boring has experience working with projects in regulatory compliance, manufacturing and warehouse management. He has worked with clients on their recordkeeping and inventory control systems, to ensure that those systems meet the guidelines put forth in federal regulations.
He has a Masters of Business Administration degree, has served on the Board of two corporations and is a former Chairman of the National Association of Foreign-Trade Zones.